What If You Could Easily Create An Amazon aStore That Was Fully Integrated Into Your WordPress Site?
Date:
From: Adrienne Dupree
RE: Amazon aStore

Hello, this is Adrienne Dupree from The Online Newbie. I have a few niche sites and I was looking for additional ways to monetize them.  I know a lot of people use Adsense, Clickbank products and individual Amazon products to generate revenue, but I was looking for additional sources of income. As I was doing some research on the Amazon affiliates site, I came across the Amazon aStore. This is a way to integrate Amazon seamlessly on your site.  I really got excited and went to work on my first site.  Since I have done this a few times now, I know the best way to create the store.  That is exactly what you will experience during the webinar. For a sneak peak at one of my stores, go to Halloween Costumes for Dogs.
Amazon aStore Creation Myths
It is very difficult to create an integrated Amazon aStore
You need to be a Professional Web Designer to create a Amazon aStore
Creating a Amazon aStore will take forever
Creating a good looking Amazon aStore will take lots of money
Amazon aStore Video Training
This video training will show you step by step how to create your own Amazon aStore that is fully integrated into your WordPress site. Video training was created so you could actually see a store being created.  You can use the video as a reference when you actually create your own store.
Audios and a PDF document with screen shots is also included.
"How To Create An Amazon aStore" Video Training
Step by Step Instructions

You can watch videos where step by step instructions are provided.

Products In Your Niche Available Immediately

The store can be set up so it is niche specific

Do It Yourself (DIY)

No programming skills required.  You don't have to be a "techie"

Seamless Integration

The store is completely integrated into your site so people don't leave your site to shop

Professional Looking Store

People will see your store and think that it was created by a Professional Web Designer
Comprehensive Product
9 Videos and Audios
Welcome Video

Main Video

Adding a Tracking ID

Adding an aStore

Adding a Category

Color and Design

Additional Configuration

Sidebar Widgets

Embedding your aStore
2 Documents

Full PDF with screen shots
Checklist
Question & Answer Teleseminar

This Course Is Now Available For An Introductory Price Of 
Only $37
We will be raising this price fairly soon, but wanted to give you the opportunity to join now and start making money with Amazon aStores right away.
YOU ARE PROTECTED BY OUR 100% MONEY BACK GUARANTEE
If our product does not perform exactly the way in which we have described it to you, just simply contact us within 30 days and we will immediately give you a prompt refund of your purchase with absolutely no questions asked. You have absolutely nothing to lose.
Get Awesome Bonus
Amazon Associates Disclosure
Yes I Want To Order Today
Yes! I want to learn how to create an Amazon aStore on my WordPress site so I can increase my Amazon affiliate sales.
I UNDERSTAND that by purchasing the "How To Create An Amazon aStore" video training, I will learn how to seamlessly integrate an Amazon aStore into my WordPress site. 

I UNDERSTAND there is a 30 day money back guarantee for this product. If I am unhappy, I will receive my money back with no questions asked.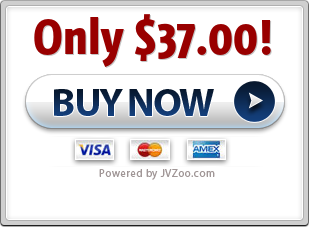 P.S. Will doubt about how to set up a professional looking Amazon store overwhelm you the next time you set up a niche site? Will you be wondering how much better your site could have been if you had an integrated Amazon store? It doesn't have to be that way! The "How To Create an Amazon aStore" video training will make YOU a success. Order NOW!
Committed To Your Online Success,
Adrienne Dupree